Available Now!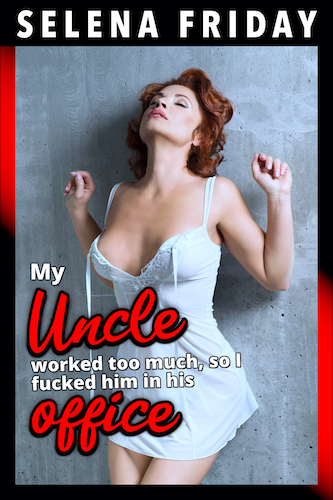 My Uncle Worked Too Much, so I Fucked Him in His Office
My uncle Peter was the most amazing man I have ever met. But his headaches make him really grumpy. Now that I work as his personal intern, I can finally help him, but will my dad find out I'm fucking his brother at work?

"Your daughter is the best. I've never had anyone give me a massage like that. She blow away my mind."

In more ways than one, I hoped.

My dad smiled. "Hey, maybe she can become a massage therapist, if she doesn't enjoy working in an office."

Uncle Peter's eyes met mine. "No. I'm not letting her go. Not ever. She's mine now."
Start Reading