Available Now!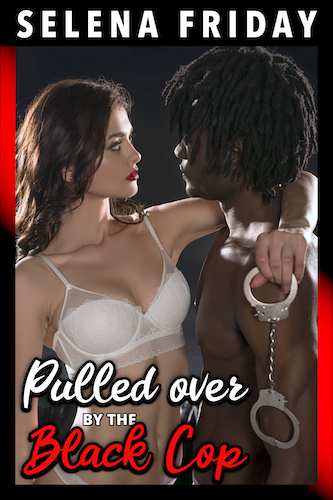 Pulled over by the Black Cop
I was tight on money when I was pulled over by a police officer late at night. Luckily, the handsome black cop was an old friend, I had always had a huge crush on.
What's a girl to do?

***

"Your brother told me about your money problems. Paying for that ticket won't be easy for you, will it?"
Oh please, make my dream come through!
"Do not move," he ordered.
His hands settled on my hips, he stroked them up and down a few times, while he tried to control his breathing. I felt him in my neck, his nose almost touching me as he smelled my body cream.
His hands drifted downwards to the globes of my ass. I jumped to the top of my toes as he squeezed them.
Toby chuckled. "Tell me if you feel uncomfortable."
Start Reading